As Apologia opens at Trafalgar Studios, Alexi Kaye Campbell talks politics, parents and playwriting
Alexi Kaye Campbell couldn't be happier to be working with Stockard Channing on the revival of his play, Apologia. The Tony Award-winning actor, star of Grease, The West Wing and The Good Wife, is playing art historian and feminist firebrand Kristen Miller in director Jamie Lloyd's new production, which opens at Trafalgar Studios in July.
Apologia, the second production from Trafalgar Entertainment Group, centres around a birthday dinner in which Kristen and her two grown-up sons and their girlfriends address the awkward fact that she has just published her memoirs and totally failed to mention her offspring. Channing, says Campbell, is 'perfect for the part because she's got access to a very abrasive wit. She can be very funny and has that kind of toughness that I think is essential for Kristen.'
'But also one of the things she has immediate access to is a very real vulnerability. To be able to have that constant juxtaposition between a tough mask and then underneath this huge resource of pain and regret.'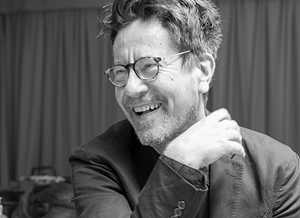 Alexi Kaye Campbell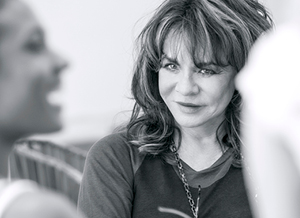 Stockard Channing
Personal and political
That duality extends to the play itself, which impressed the critics with its winning blend of humour and familial heartache when first staged at The Bush in 2009. Campbell's characters – the embittered sons, the regretful mother – all ring so true that you feel, watching them, that these scenes must have been drawn from life.
The writer admits that there's 'quite a bit' of his own family history in Apologia, but won't say any more than that. What he does say, however, is that he 'can't really imagine how else you would write a play unless it's personal'.
He goes on: 'Even if you decide to write a play about, I don't know, the oil industry, you still have to invest a certain amount of yourself. It's inevitable that you borrow from your life.'
Apologia was born, Campbell says, of his interest in the notion of successive generations 'forgetting or dismissing the struggles or the efforts" of those that went before. Here, that takes the form of an exploration of the rise and impact of feminism, whereas The Pride, Campbell's breakout play, first performed in 2008, examines the rise of gay rights. 'I'm always really interested in how the personal and the political intertwine and how one motivates the other.'
The power of the stage
Given Campbell's skill at tackling big issues – feminism in Apologia, gay rights in The Pride, faith and the free market in The Faith Machine – what drew him to theatre rather than journalism, say?
'Probably because I worked in the theatre, I always see myself as telling stories through character,' he says, recalling his days as an actor before setting pen to paper. Journalism doesn't really appeal – 'I don't think I'm very good at writing things that aren't based in fiction' – but he might like to try his hand at writing a novel one day. For the moment, however, Campbell is 'really happy focusing on writing drama, whether it's for theatre or for film and telly'.
Of the three, however, it's writing for the stage where he feels most at home – and most challenged. 'The theatre is a really powerful medium when you have something to communicate because unlike TV or film, people can't stand up and go into the kitchen – you've got them trapped!'
It's a responsibility Campbell takes very seriously: 'You need to honour that relationship by writing things that you feel are compelling and a good story,' he says.
The writer has certainly got his bases covered when it comes to Apologia. Audiences at the Trafalgar Studios this summer are in for a treat.
Interview by Jo Caird