WINNER OF EVERY BEST MUSICAL AWARD ON BROADWAY
INCLUDING THE TONY AWARD AND THE PULITZER PRIZE
BARBICAN THEATRE
17 JUNE – 9 SEPTEMBER 2023
Final casting and the full creative team is today (23 May) announced for the London season of the smash-hit musical A Strange Loop, as first-look rehearsal images are released. A Strange Loop is transferring from Broadway to London's Barbican Theatre for a one-time-only 12-week limited season from 17 June, with a producing team including the National Theatre, Jennifer Hudson and Alan Cumming among others.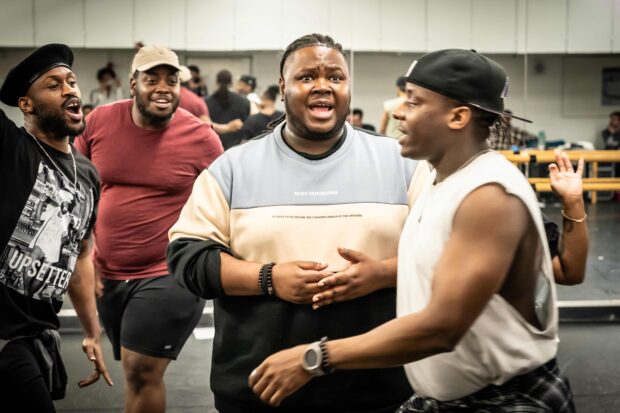 The full cast is led by Kyle Ramar Freeman who is making is West End debut reprising the role of Usher, which he played on Broadway, who grapples with desires, identity and instincts he both loves and loathes, all brought to life on stage by a hilarious, straight-talking ensemble of 'thoughts'.
Thought 1 is Sharlene Hector best known for being a lead vocalist for British band Basement Jaxx, Nathan Armarkwei-Laryea (Women Beware The Devil, Spring Awakening, Hamlet) plays Thought 2, Yeukayi Ushe (The Lion King, Kinky Boots, The Book of Mormon) is Thought 3, Tendai Humphrey Sitima (The Play That Goes Wrong) plays Thought 4, with Danny Bailey (Jesus Christ Superstar, Girl From the North Country) as Thought 5 and Eddie Elliott (Blues for an Alabama Sky, The Lion King and Motown The Musical) playing Thought 6.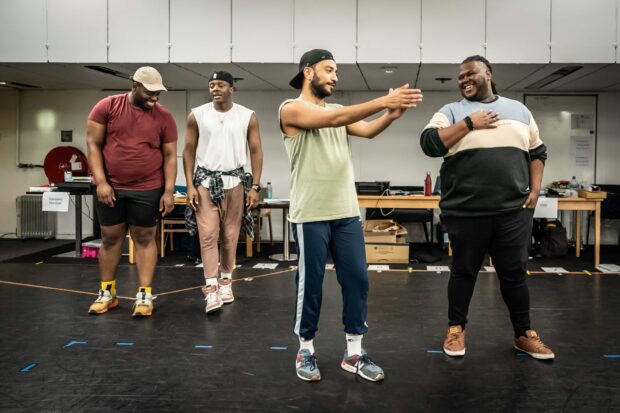 Written by Michael R. Jackson and directed by Stephen Brackett, this blisteringly funny masterwork exposes the heart and soul of Usher – a young, gay, Black writer who hates his day job, so writes a musical about a young, gay, Black writer who's writing a musical about a young, gay, Black writer…a strange loop.
Jackson's critically acclaimed Pulitzer Prize-winning A Strange Loop, was nominated for 11 Tony Awards and winner of every Best Musical award in New York. Only the 10th musical to win the Pulitzer Prize for Drama – with the previous winner being Hamilton – the committee cited the show as a "metafictional musical that tracks the creative process of an artist transforming issues of identity, race, and sexuality that once pushed him to the margins of the cultural mainstream into a meditation on universal human fears and insecurities".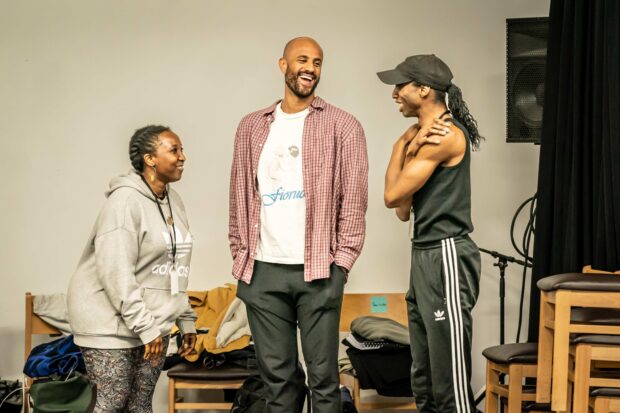 The New York critics heaped plaudits on this sensational production: The New York Times said the show was a "dazzling ride" and "no measure of praise could be too much". The Wall Street Journal described the show as "hilarious, intimate and personal" adding that "A Strange Loop is extraordinary in just about every way. It represents theater at its most daring and unexpected". And Variety summed it up, hailing A Strange Loop as "the most furiously entertaining show on Broadway".