07 August 2023
Trafalgar Entertainment (TE) – has today announced details of a majority strategic investment in one of the UK's biggest pantomime providers, Imagine Theatre.
The investment from Trafalgar will help to unlock future growth opportunities for the business and will build on Imagine's legacy of family entertainment stretching back over 25 years.
The award-winning Imagine Theatre team – led by Steve Boden and Sarah Boden and supported by an amazing team of professionals – support productions in more than 50 venues across the UK, from the hiring of set and props through to the staging of entire productions. This year the company will produce or co-produce 19 pantomimes across the UK. Imagine received twelve nominations at this year's UK Pantomime Awards, winning three awards including Best Pantomime over 900 seats at the 2023 ceremony.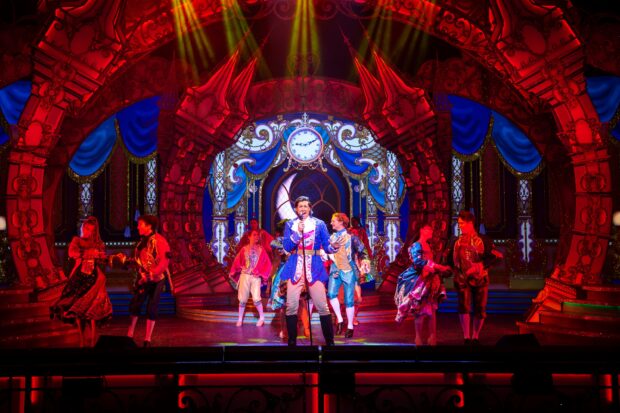 Imagine were also recently announced as this year's producing partners for Trafalgar's new Scottish venue, the Pavilion Theatre in Glasgow, where they will be co-producing a new production of the swash-buckling adventure, Treasure Island, featuring lots of returning Glaswegian favourites.
Imagine's slate of pantomimes for the 2023/24 festive season include six productions of Cinderella, four productions of Beauty and the Beast, three productions of Jack and the Beanstalk, two productions of Sleeping Beauty, a Peter Pan, a Snow White, along with brand new productions of The Little Mermaid and Treasure Island joining the repertoire.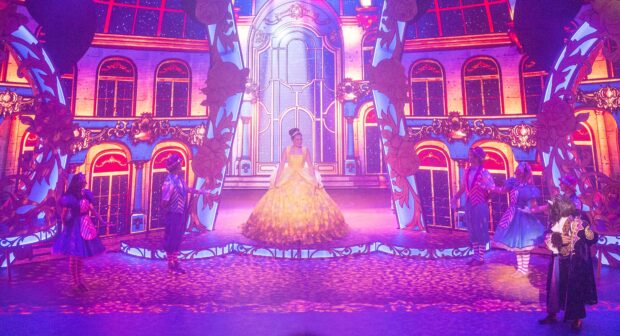 Helen Enright, CEO Trafalgar Theatres, said: "As bold visionaries with big imaginations, Sarah and Steve have created one of the UK's most successful and respected pantomime companies. With fun-filled family values at the heart of everything they do, Imagine has always led from the front, whether in the development of new technologies or through building relationships with producers and theatre owners. There's great synergy and many common values between our two companies, and as we both look to expand our regional portfolios, this new investment will help to secure an even brighter future for Imagine." 
Howard Panter, Joint CEO and Creative Director, Trafalgar Entertainment, said: "Pantomime is one of those fine Great British traditions that has been entertaining families across the land for generations. Christmas simply wouldn't be the same without it. Sarah and Steve's remarkable success story is a natural fit for Trafalgar and its associated businesses, and through investment we hope to enable market growth for Imagine and bring their unique brand of festive entertainment to an even wider audience."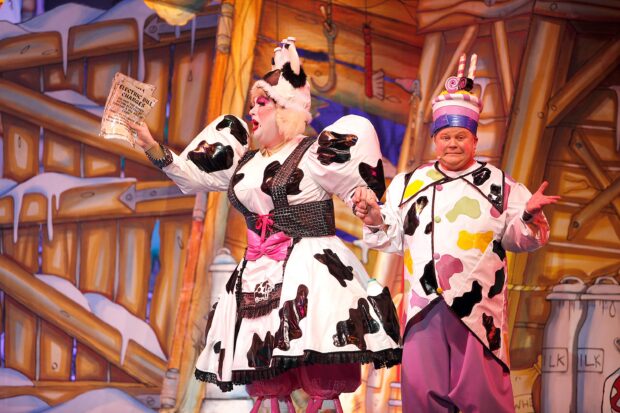 Steve Boden, Joint CEO and Managing Director, Imagine Theatre said: "With the exponential growth of Imagine in recent years, this exciting new partnership with Trafalgar is a natural step forward in our continuing journey to deliver exceptional family pantomime. Having worked with Trafalgar over the past few years, producing pantomimes in many of their wonderful venues, we are very excited about the future and what this investment means, supporting us to continue to create world class, innovative theatre for families across the UK."
Sarah Boden, Joint CEO and Business and Marketing Director, Imagine Theatre said: "These are very exciting times in the development of Imagine and Steve and I, along with our fantastic team in our Coventry HQ are delighted to be joining the Trafalgar family. The investment in the company will allow us to push boundaries even further and enable us to deliver stronger productions at all scales, within venues that we currently work with and those who may join our family in the future."