Dartford Borough Council says "The shows will go on" as it confirms 1,000 seat temporary venue yards from The Orchard Theatre during essential works.
Council Leader Jeremy Kite and Trafalgar Theatres Chief Executive Helen Enright have confirmed a new temporary venue, Orchard West, will open later this year – and in time for panto season!
The temporary state-of-the-art theatre will operate for the duration of the closure of the town's theatre for essential works and provide a high-quality, comfortable theatre-going experience.
Located just yards from the existing theatre, Orchard West will help to protect jobs and businesses within the local economy.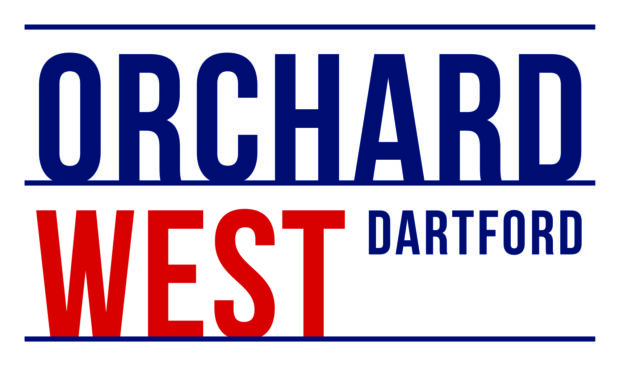 Dartford Borough Council (DBC) and Trafalgar Theatres are set to construct and open a state-of-the art temporary theatre venue in Dartford, following new concerns over RAAC concrete in The Orchard Theatre's roof forced closure of venue in September.
Orchard West is scheduled to open in late November as a fully-functional, temporary, enclosed performance space with 1,000 seats – complete with comfortable seating, heating and cooling systems, access provision and full backstage and front-of-house facilities including indoor toilets and bars.
The venue will be capable of presenting many of the shows originally scheduled at The Orchard over coming months – with more to be added – and the temporary venue will be up and running in time for this year's glittering pantomime Beauty and the Beast starring soap star, actress and singer Shona McGarty.
Located on the Westgate site just a stone's throw from The Orchard Theatre, Orchard West will be a unique and exciting setting for audiences to continue to enjoy live performances in a warm, safe and comfortable environment.  Crucially, the venue will also support the continuing employment of the theatre team, visiting artists and backstage crew – plus many local businesses in the surrounding area who rely on footfall from theatregoers.
Dartford Borough Council sought bids for the temporary venue project though a competitive procurement process. Responses were received from suppliers who have delivered similar projects around the world such as large-scale theatrical venues and major sporting events.
Meanwhile, building work to replace the auditorium roof at the Orchard Theatre is set to begin this month with works expected to be completed in late 2024.
As opening dates, transferring shows and seat-transfers are being determined over coming days, ticket-holders for future events at The Orchard Theatre are being asked to wait to be contacted by the theatre team who will be in touch with details and options as these become clear. Pantomime tickets can be booked online, and further information will be posted on the Orchard Theatre website www.orchardtheatre.co.uk and on social media channels as plans for the new venue are realised.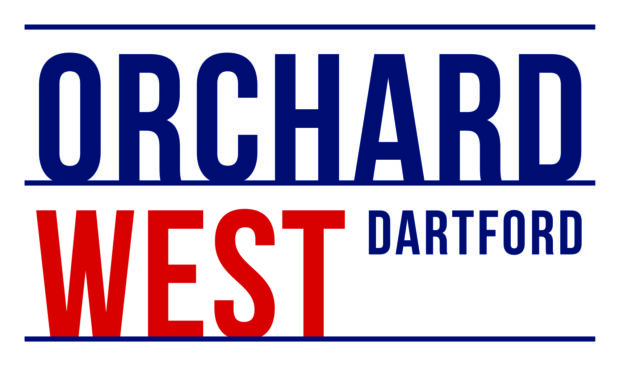 Jeremy Kite, leader of Dartford Borough Council said: "Our theatre is such an important part of life for so many Dartford residents that when we were forced to close the venue, we were determined to find a way for the show to go on.  The provision of Orchard West until we can re-open our much-loved venue means that not just our amazing pantomime, but a whole range of productions from local groups right through to the big names and West End performances can continue to light up the cultural life of our town.  Dartford Borough Council prides itself on putting the needs of residents first and we are proud to have both the determination and the resources to have found a solution to this unforeseen problem.  Stepping in like this is not the action every Council would take but we cherish arts and culture and urge our residents to support the theatre like never before."

Helen Enright, CEO of Trafalgar Theatres and COO of Trafalgar Entertainment said: "The Orchard West will be a unique and exciting theatre-going experience for Dartford residents and visitors alike – and we can't wait to welcome customers back in time for panto!  We're certain that audiences will be curious to find out more as details of the new venue and the shows to be presented are released over coming weeks.

"Working with Dartford Borough Council to deliver this project in a short-time frame – and hearing messages of support from thousands of theatregoers over the past few weeks – has cemented our commitment to the cultural life of the town. It is enormously encouraging that DBC recognises the importance of local theatre to the whole community and understands the valuable contribution it makes to the local economy.  Despite the setback of the Orchard Theatre closure Council leaders have moved rapidly to protect jobs and businesses and to ensure that 'the shows will go on'.  We applaud them for their positive spirit and approach to our partnership.

"There is a lot of hard-work to be done by the theatre team between now and opening – and we thank them for their commitment and dedication during this period – which has been superb."

Michael Harrison, Chief Executive of panto producer Crossroads Pantomimes said: "We're delighted that Dartford Borough Council and Trafalgar Theatres have found such a creative solution to keep theatre alive in Dartford while work on the Orchard Theatre is undertaken. With pantomime being such an important part of the Orchard Theatre's year we are thrilled that our magical production of Beauty and The Beast will be one of the first major productions to be staged in Orchard West".