The Future of the White Rock Theatre

3 November 2023
Hastings Borough Council is pleased to announce that discussions are underway with The Guildhall Trust, Portsmouth for them to run the White Rock Theatre from February 2024.
The intention is for the theatre to remain open while the change of operators happens. The council, The Guildhall Trust and Trafalgar Theatres are finalising the details and completing the necessary legal processes.
Cllr Andy Batsford, lead councillor for culture, said: "We are delighted that The Guildhall Trust have come forward to work with us on taking the lease of the White Rock Theatre for the future. They have some exciting plans to take the theatre forward and their experience shows they can deliver the vision we have.
"I also want to say a huge thank you to the team at Trafalgar Theatres who have been running the theatre for us for the last 15 years. During this time the White Rock has become a firm favourite location in the town with a wide cultural mix for residents and visitors."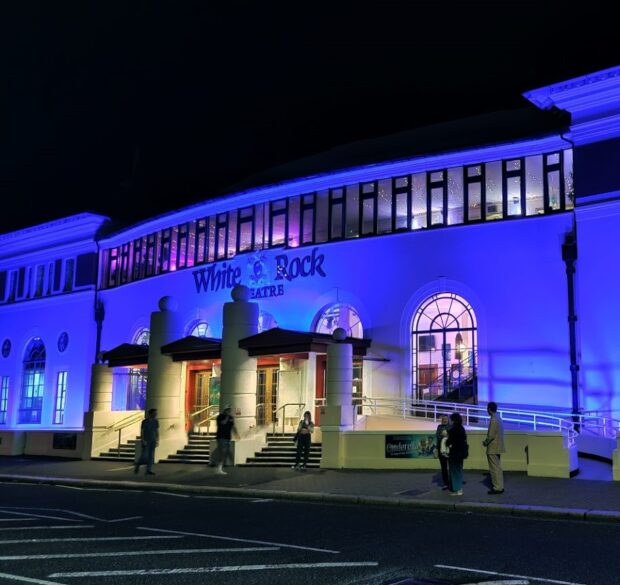 CEO of The Guildhall Trust, Andy Grays, said: "We are very excited about becoming the new operator for The White Rock. I'd like to thank Hastings Borough Council for entrusting such an important cultural asset to us. We will make both them and the community proud. I'm grateful for the support from Trafalgar Theatres helping to ensure a smooth transition for customers and employees of the venue. The venue has tremendous potential and we aim to explore this potential through programming, community partnerships, schools and creative engagement, and investment in the building. As a charitable trust, we're a values-led organisation which places community and cultural engagement at the heart of everything we do."
Helen Enright, CEO Trafalgar Theatres, said: "Whilst we are sad that our contract to operate the White Rock Theatre is coming to an end, we are immensely proud of our excellent programming record, and the valuable community, Creative Learning, and commercial programmes that we have delivered over the last 15 years.
"Trafalgar Theatres is fully committed to working with Hastings Borough Council and The Guildhall Trust during this transitional period to ensure that our staff, producing partnerships, and customers are fully informed and protected as much as possible.
"We are proud of our amazing team in Hastings, their contribution, commitment, and dedication to the operation of the theatre and the work that they produce – which is first-rate. And of course, we wish The Guildhall Trust and all the White Rock team, the very best of luck for the future as they enter this new phase."