6 November 2023
Dartford Borough Council (DBC) and Trafalgar Theatres can announce that construction is underway at Orchard West, the temporary venue which will operate during the closure of The Orchard Theatre, which is undergoing essential works following concerns over RAAC concrete.
The initial stages of erecting the stage structure have commenced and will be followed by the construction of the auditorium over the next week.
A state-of-the-art seating arrangement will be at the heart of Orchard West, with 1,091 capacity. The seating arrangement includes front-row, flat floor seats and a raised platform, offering excellent views of the stage. It also provides comfortable seating for all theatregoers and facilities for those guests with disability and accessibility requirements.
DBC and Trafalgar Theatres are also thrilled to announce that soap star, actress and singer Shona McGarty will lead the cast of the Orchard West's spectacular and enchanting family pantomime, Beauty and the Beast, as Belle. She will be joined by Britain's Got Talent semi-finalist, John Archer as Belle's Father, fellow soap actor Harry Reid as Silly Billy, and Musical Theatre performers Emma Jay Thomas as the Enchantress and Tom Senior as Flash Harry.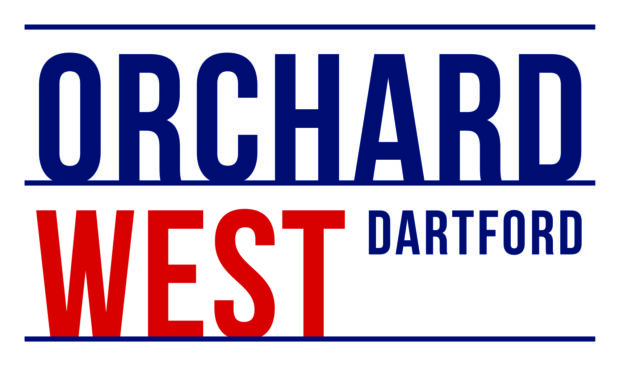 Beauty and the Beast is staged by Crossroads Pantomimes, the world's biggest pantomime producer, led by Michael Harrison and the team behind recent Orchard Theatre successes including last year's production of Cinderella.
Michael Harrison, Chief Executive of panto producer Crossroads Pantomimes said: "We're delighted that Dartford Borough Council and Trafalgar Theatres have found such a creative solution to keep theatre alive in Dartford while work on the Orchard Theatre is undertaken. With pantomime being such an important part of the Orchard Theatre's year, we are thrilled that our magical production of 'Beauty and The Beast' will be one of the first major productions to be staged in Orchard West."
Located on the Westgate site just a stone's throw from The Orchard Theatre, Orchard West will be a unique and exciting setting for audiences to continue to enjoy live performances in a warm, safe and comfortable environment. Crucially, the venue will also support the continuing employment of the theatre team, visiting artists and backstage crew – plus many local businesses in the surrounding area who rely on footfall from theatregoers.
Ticketholders for Beauty and the Beast are automatically being transferred to comparable seats at Orchard West and will receive their new tickets within the next 48 hours.
We are continuing to confirm our upcoming programme and more details will be released soon. Ticketholders for upcoming events will be contacted by the Theatre team as soon as possible over the next few weeks.