Helen Enright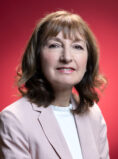 COO & CEO Trafalgar Theatres
Helen Enright is COO & CEO Trafalgar Theatres where she is involved in TE Group-wide strategic activities. In addition to these roles, Helen is Executive Chairman for TE's educational activities including Stagecoach Performing Arts and the Helen O'Grady Drama Academy.
When Helen joined TE in July 2017 as CFO she worked on a number of acquisitions and integrations including ticketing, marketing services, digital distribution, production entities and performing arts education.
Helen was previously CFO and Commercial Director of Ambassador Theatre Group having joined in April 2000 to coincide with a period of rapid expansion. During 16 years with ATG, Helen helped grow the business organically and by acquisition. Among other projects, she oversaw the initiative to bring the ticketing activity, previously outsourced, in-house and also managed the migration of ticketing onto a new platform post acquisition of the Live Nation UK venues in 2009.
Helen previously spent 13 years in the advertising industry holding senior finance roles within M.A.I. plc, and French owned Havas and Vivendi, both listed companies on the French stock exchange.
Helen has a degree in English Literature and History from Glasgow University and qualified as a Chartered Accountant with EY in 1984.
Andrew Hill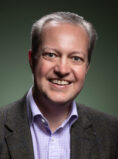 Business Affairs Director
Andrew is Trafalgar Entertainment's Business Affairs Director.
Andrew joined Trafalgar Entertainment in November 2018, having previously practised law in the City of London for over 20 years.  At TE, Andrew deals with new corporate acquisitions, legal and compliance issues, and the group's venue acquisition and development programme, both in the UK and internationally.
Since joining Trafalgar Entertainment, Andrew has supported the group's rapid expansion through its complementary business sectors including theatrical venues, boutique club cinemas, ticketing, productions, marketing and performing arts education.
Andrew was a partner at a number of international law firms from 2000, and in that capacity acted for theatre owners, operators and producers on all aspects of their business, ranging from building acquisitions and disposals, M&A transactions, regulatory compliance, and wider strategic advice.
During his legal career Andrew also advised The Society of London Theatre in relation to specific legal issues relating to theatre building compliance.  Andrew also undertook a number of management roles at the law firms where he served as a partner, taking responsibility at various points in his career for business development activity, staff development and engagement, and specific strategic initiatives.
Andrew is a graduate of Oxford University and qualified as a solicitor in England and Wales in 1995.
David Lazar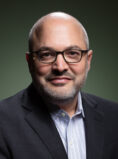 Executive Vice President
David has spent the last 25+ years involved in all areas of commercial theatre including development, production, venue management, presenting, ticketing and international touring for Broadway and West End theatre.
As Executive Vice President at Trafalgar Entertainment, David supports the efforts across the entire group including particular focus on theatrical development and production, digital distribution with Trafalgar Releasing, new venue development, and emerging and growth markets such as India and across Asia-Pacific.
David also works closely with Sir Howard on the strategic relationships with producers, rights-holders, talent and arts organizations.
Prior to joining Trafalgar, David was Executive Director for Ambassador Theatre Group (ATG) having moved to London in 2014, after previously establishing ATG's North American division in early 2007 as Chief Executive Officer – New York and overseeing its North American operations including the acquisition of Broadway's Lyric Theatre and restoration of the historic Hudson Theatre.
Previous to this, David was Executive Vice President – Business Affairs for Live Nation's theatrical division (including its predecessors, PACE Theatrical Group, SFX Entertainment, Clear Channel Entertainment) and other roles over a ten-year period. David was in charge of the business affairs for the theatrical division's production and investment activity and its presenting circuit in 55 markets across North America. David is a member of The Broadway League, the formal trade association for the Broadway theatre industry, and has served on its Board of Governors.
Alexander Schmidt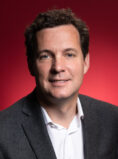 Chief Financial Officer
Alexander is currently Chief Financial Officer for Trafalgar Entertainment (TE). Having joined TE in November 2017, he previously acted as Corporate Finance and Projects Director where he acted on all of TE's investments and acquisitions across digital distribution, production entities, ticketing and performing arts education. He acts as the Operating Partner for Barings LLC, TE's majority shareholder, and sits on the boards of various TE operating subsidiaries.
Prior to joining Trafalgar Entertainment, Alexander implemented numerous organic and inorganic growth strategies, working on projects ranging from GBP4m to GBP6bn+. His extensive experience includes private acquisitions, joint ventures, disposals and fundraisings, as well as initial public offerings and other capital market transactions.
He has worked across a number of sectors and industries, including leading investments and projects whilst at Diageo (the world's leading premium spirits company) and SABMiller.
A native German speaker, he is also fluent in Spanish and French. Based in West London, Alexander is a member of the board of trustees of the White City Theatre Project.
Tim McFarlane AM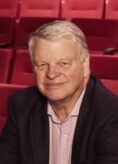 Executive Chairman, Trafalgar Entertainment – Asia Pacific
Tim is Executive Chairman of Trafalgar Entertainment Asia-Pacific, based in Sydney, responsible for the company's planned expansion in Australia and Asia Pacific generally. This activity began with the opening of the Theatre Royal Sydney in 2021 following an extensive refurbishment.
Prior to this, Tim was CEO Asia Pacific at Ambassador Theatre Group from 2013 until 2017. Productions at ATG included The Rocky Horror Show, Ghost, Thriller and 1984 The Play.
Tim was the General Manager of the Adelaide Festival Centre and the Adelaide Festival from 1986 to 1994. From 1994 until 2013 he was the Managing Director of The Really Useful Company Asia Pacific and oversaw the company's expansion into Asia with productions of Cats, The Music of Andrew Lloyd Webber and The Phantom of the Opera. The company was a pioneer, opening up markets to musical theatre, including Singapore, Hong Kong, South Korea, China and Taiwan. In association with The Really Useful Company he produced the Australian productions of The Phantom Of The Opera, Sunset Boulevard and Love Never Dies.
Tim is a Life Member of Live Performance Australia and is a former President of the Association. From 1997 until 2005, he was a Trustee of the Sydney Opera House and from 2006 until 2020 was a Director of Opera Australia. He is also a director of Entertainment Assist, a health promotion charity concerned with mental health in the entertainment industry. Tim was made a Member of the Order of Australia in 2016 for Services to the Performing Arts.